St Marys Physiotherapy is your perfect choice in Spinal, including Back and Neck Physiotherapy. Our physiotherapists are expertly trained in spinal assessment, diagnosis and treatment by some of Sydney's leading orthopaedic and back pain specialists. Our spine physiotherapists undergo rigorous training in new techniques aimed at fixing, strengthening and preventing back pain.
Through our Total Care Philosophy Framework, you will be guided through a holistic program of total body care. Back pain can often be coming from a plethora of sources and getting to its root cause is vital.
Our physiotherapists at St Marys Physiotherapy have advanced spinal physio training in
Disc Bulges and Disc Herniation
Post spine surgery rehab, including discectomies and decompressions
Core stability and strengthening
Scoliosis and Kyphosis treatment
Ankylosing spondilitis and Spodylolisthesis
Our Team
Meet some of our team members
Justin Graham

Senior Physiotherapist.



Justin has 20 years of rehab experience with injured workers. With a special interest in lower limb mechanics, chronic pain and spinal injuries, he looks at the body holistically. No stone will be left unturned with Justin.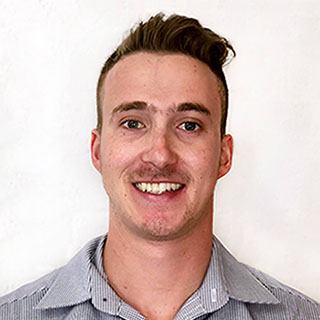 Cameron Smith
Associate Physiotherapist
A recent graduate from Western Sydney University, Cameron is one of our newest physiotherapists to join the St Mary family.
A young and self-driven physio, Cameron takes a holistic approach to your treatment and will nurture you back to your old self.
Away from the clinic, Cameron loves to play soccer and train for half marathons. A relaxed and stress free person he can't live without family, friends and of course, sport.
Stephen Nguyen
Associate Physiotherapist
Stephen brings with him a wealth of experience in post-surgical orthopaedic and sports rehab as well as chronic pain. With a special interest in neck and lower back pain, he is always ready to go the extra mile for his clients. He is constantly updating and improving his techniques with the latest research and development. Stephen is well versed in the McKenzie method for back pain and is certified to practice segmental and dry needling. Stephen's holistic and biomechanical approach to treatment will have you sorted well after the last treatment session.
Rey Racuyal
Remedial & Sports Massage Therapist
Rey is a local boy through and through. With an intense love of Basketball, he has worked with the Sydney Boomers and some of the biggest names in the game. He specialises in sports and remedial massage and has a cool approach to treatment. He will deliver on his goals and set you up for any good season or training regime. Rey is definitely firm but gets results every time!
St Marys Physiotherapy is a stand out in spinal care due to our
Professional and friendly staff committed to the clients needs, trained in excellence in communication and client handling.
Convenient location at 52B King St, St Marys NSW 2760
Extended opening hours from 8am until 7pm five days per week.
Total Care Philosophy is at the core of our model, which will ensure long term results, reduced re injury rates and better client/therapist communication
Results based treatment techniques. Our therapists are trained not to do anything that hasn't either been proven to work effectively, or hasn't worked for you.
Services include; Physiotherapy, Pilates, Massage, and Acupuncture
With these standards, you can be rest assured that you are receiving quality spinal physiotherapy care.